A new bug has been discovered in the Messages app, allowing a string of characters sent to a person via iMessage or text message to crash an iPhone and cause the Messages app to fail to open. The bug, which requires a specific string of characters, was first noticed on reddit earlier this afternoon and has been spreading around the Internet since then.
Sending the string of characters to an iPhone results in an immediate respring, causing an iPhone to crash and quickly reboot, and then it prevents the Messages app from being opened again.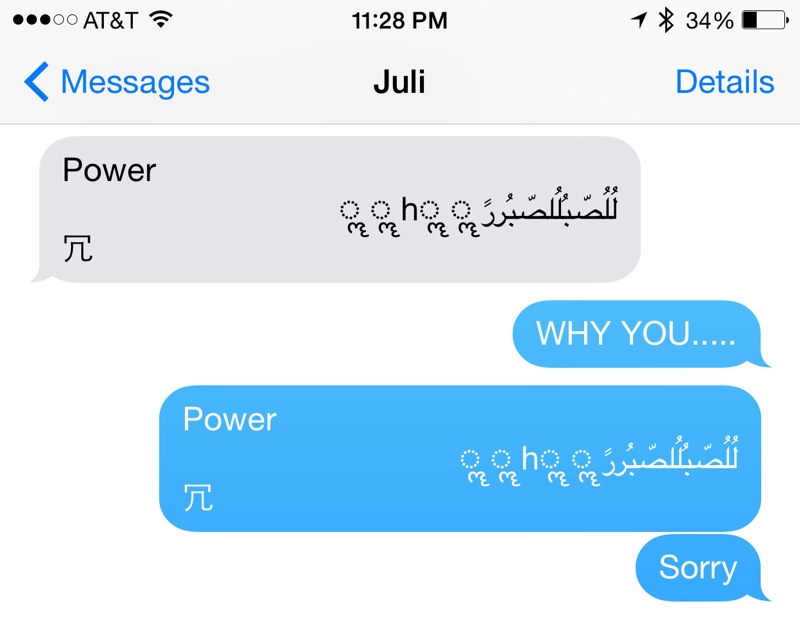 If you receive one of these messages, there's a quick way to fix it. The Messages app appears to be able to be opened to the last conversation where the offending message was sent from, so sending another message (or having a person send you a message) in this conversation clears the bug and returns functionality to normal.
Other fixes include sending yourself a message via Siri or sending yourself a message through the Share feature in the Notes app or any other app if you can't open the Messages app at all.

Source: MacRumors