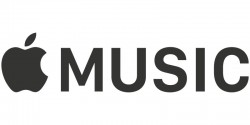 Today marks the official worldwide launch of Apple Music, a subscription-based streaming music service and Spotify rival for iPhone, iPad, iPod touch, Mac, PC and, later this year, Apple TV and Android.
Apple Music, arguably the company's biggest music initiative since opening the iTunes Store in 2003, requires updating to iOS 8.4 on iPhone, iPad and iPod touch or downloading iTunes 12.2 for Mac and PC.
Apple Music
Apple Music is an all-in-one streaming music service, live global radio station and social platform for artists to connect with fans. The service costs $9.99 per month, the same price as virtually all streaming music competitors, although Apple is offering a free three-month trial period to encourage customers to try it out. Apple Music is available in over 100 countries, including the United States.
Apple Music provides unlimited streaming of almost the entire iTunes Store catalog of music without needing to purchase songs or albums individually. Instead of paying $1.29 per song download, for example, subscribers have millions of songs at their fingertips for essentially the cost of an album. A family plan through iTunes Sharing for up to six members is also available for $14.99 per month.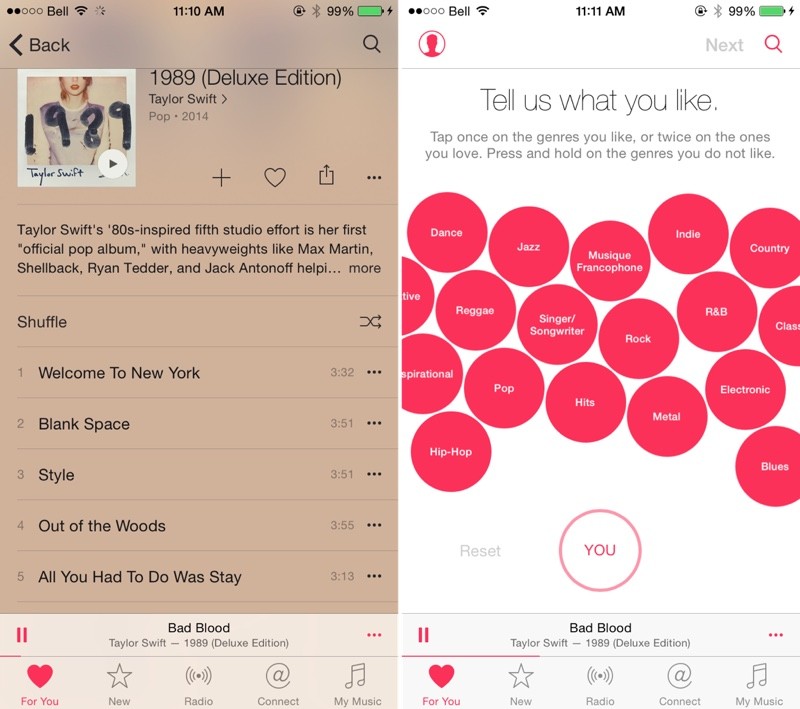 Built into the stock Music app on iOS 8.4 and iTunes on Mac and PC, Apple Music provides side-by-side access to both your downloaded iTunes songs and albums and streaming music library, which should prove to be a more convenient option than third-party apps such as Spotify, Google Play Music and Rdio for most Apple users. Apple succinctly describes it as "the best ways to enjoy music — all in one place."
Apple Music is largely based upon Beats Music, which Apple acquired alongside Beats Electronics for $3 billion last year. For example, the app features human curated playlists and recommendations from artists and music experts for improved personalization over algorithmically created playlists.
While customers do not own their Apple Music collection, the service offers unlimited online streaming over Wi-Fi or a cellular data connection, and the option to download songs or albums for offline playback. As long as a customer continues paying for their monthly subscription, they retain on-demand access to the iTunes Store catalog and their personal playlists.
Just like iTunes Match, Apple Music can scan your iTunes music library and upload any tracks not already included in Apple Music, making them seamlessly available to stream on all of your devices. iTunes Match will remain available as a standalone service priced at $25 per year for those who don't want to subscribe to Apple Music, but Apple Music users won't need to pay for both services.
Right now, Apple Music and iTunes Match can only handle iTunes libraries of up to 25,000 tracks (songs purchased from the iTunes Store don't count toward the limit), although Eddy Cue has said Apple is working to increase the limit to 100,000 tracks later this year as part of iOS 9.
Apple has existing deals with major record labels, including Universal Music Group, Sony Music Entertainment and Warner Music Group, and has also reached agreements with over 20,000 indie labels through Beggars Group and Merlin, meaning that Apple Music should have in the range of 37 million tracks available right now. Comparatively, market leader Spotify has some 30 million tracks available.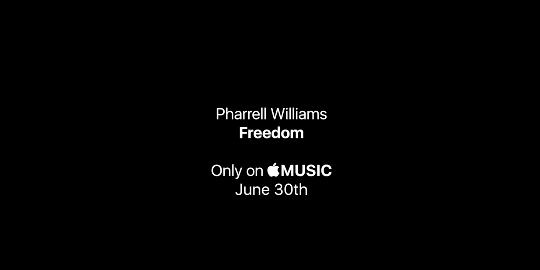 Apple has partnered with artists to offer exclusive content through Apple Music, in an attempt to differentiate the service from competitors. The company kickstarted those efforts by making Pharrell's new single "Freedom" and Dr. Dre's album "Chronic" exclusive to Apple Music, while pop artist Taylor Swift's most recent best-selling "1989" album has landed on Apple Music before any other streaming service.
Beats 1 Radio
Apple Music is supplemented by Beats 1, a 24/7 live global radio station anchored by renowned DJs Zane Lowe, Ebro Darden and Julie Adenuga from Los Angeles, New York City and London respectively, providing a mix of the latest and best music around the world. The radio station will also feature guest interviews, the first being Lowe and hip-hop artist and rapper Eminem.
Beats 1 is broadcast in over 100 countries and free to listen to without an Apple Music subscription, accompanied by several iTunes Radio-inspired curated radio stations with unlimited skips. Without an Apple Music subscription, users can listen to ad-supported radio stations with limited song skips available.
Beats 1 is broken down into one- and two-hour slots that are sometimes hosted and produced by celebrities and musicians, including actor Will Smith's 16-year-old son Jaden Smith, alternative singer St. Vincent, Josh Homme of Queens of the Stone Age and the British electronic duo Disclosure. Other programming blocks will be hosted by artists such as Drake, Dr. Dre, Elton John and Pharrell Williams.
Apple Music Connect
The third component of Apple Music is Connect, a social platform built into the app that allows users to connect with artists, including sharing, liking and commenting on lyrics, backstage photos, videos and songs. Apple hopes that Apple Music Connect will help both major and indie artists easily promote their music and engage with their fans.
Apple Music aims to stand out among a myriad of streaming music services by offering a larger music library, exclusive content from artists, Beats 1 and curated radio stations and Apple Music Connect. With access to some 800 million iTunes accounts with credit cards on files, Apple Music could one day be a leading streaming service, but for now it will be playing catch up.
Signing up to Apple Music is as simple as opening the stock Music app on an iPhone, iPad or iPod touch running iOS 8.4, or iTunes 12.2 on Mac or PC, and following the steps on the subscription menu. Apple will not begin charging subscribers until their free three-month trial period has eclipsed, and users are free to cancel their subscription beforehand to avoid payment.

Source: MacRumors