Apple has updated its GarageBand for Mac website to confirm that the music and podcast creation software will be updated with new features on June 30 alongside the launch of Apple Music, as noted by Macworld editor Kirk McElhearn on his personal blog Kirkville. The new features will relate to GarageBand's built-in recording and editing features, including Smart Controls and Piano Roll Editor.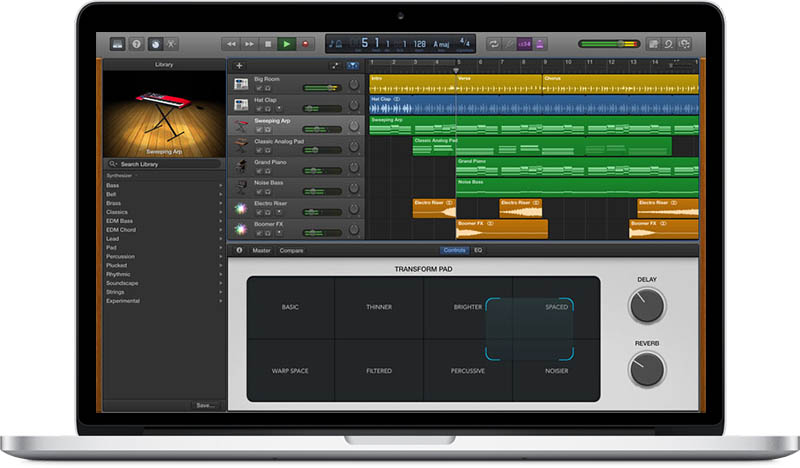 "Capture your changes in real time by adjusting any of your software instruments' Smart Controls while recording a performance," reads a caption on the GarageBand website. "You can also fine‑tune your music later in the Piano Roll Editor."
A footnote lists the new features as available on June 30 in the United States and as "coming soon" in other countries, consistent with the Apple Music website. Smart Controls and Piano Roll Editor are two features already part of the current version of GarageBand, so it remains unclear how Apple will be improving upon these areas of the software.
It is possible that Apple may also add a way for GarageBand users to upload new music to Apple Music Connect, a social platform that will enable artists to connect with fans. Apple hopes that Apple Music Connect will help not only well-known musicians, but also unsigned artists, more easily promote their music and engage with their fans through one centralized platform.

Source: MacRumors