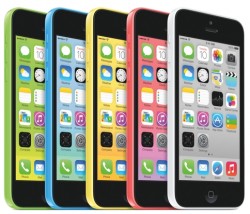 KGI Securities analyst Ming-Chi Kuo issued a note to investors on Wednesday, a copy of which was obtained by MacRumors, reiterating that Apple is unlikely to launch a new 4-inch iPhone this year. Kuo, who has a respectable track record at reporting on Apple's upcoming product plans, added that Apple will instead likely release a new 4-inch iPhone with Apple Pay compatibility in 2016.
"iPhone 5S still going strong; next 4-inch likely in 2016. Shipments of 5S are still going strong at 5-7mn units every quarter, an impressive level at such a mature stage of the product cycle. Momentum is being sustained by a more affordable price and the product's outstanding design. But we still believe it's necessary for Apple to have a new 4-inch iPhone because: (1) it will be key to extending momentum in the 4-inch category; and (2) it could complete the Apple Pay ecosystem, assuming it is equipped with NFC. We predict a launch in 2016."
The well-informed analyst claims that the iPhone 5c will likely reach the end of its product cycle later this year, with the iPhone 5s becoming the new entry-level device in Apple's smartphone lineup once the so-called "iPhone 6s" and "iPhone 6s Plus" are released this September. For now, the oft-rumored "iPhone 6c," speculated to be an iPhone 5s with plastic casing, is not planned.
Foxconn is expected to be the primary manufacturer of the 4-inch iPhone in 2016.

Source: MacRumors