Today is Earth Day and in celebration of the occasion, Apple has updated the logos of some of its retail stores with green leaf accents, as it does each year on April 22. The green leaves mark a departure from the standard white logo, and Earth Day represents one of the few occasions each year where Apple tweaks its store logos.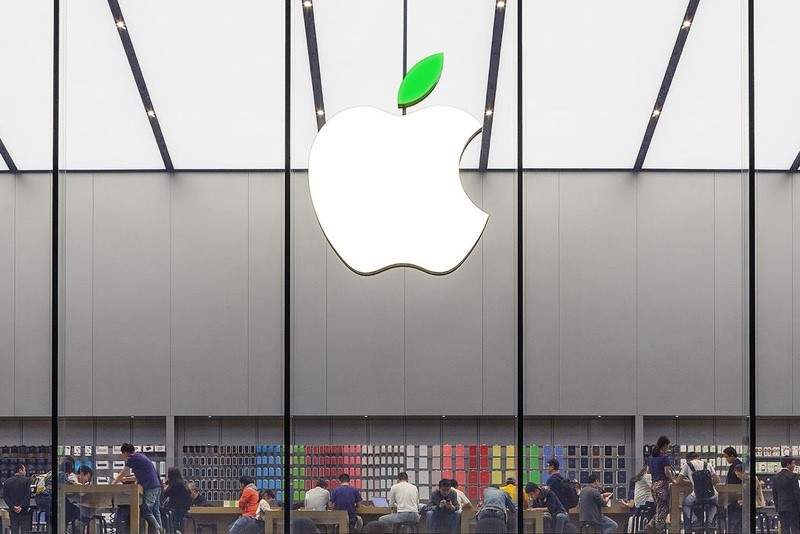 This Earth Day, and every day, we're committed to leaving the world better than we found it. http://t.co/iIHRXEwpfA pic.twitter.com/SIyZVAeznL

— Tim Cook (@tim_cook) April 22, 2015
Along with installing green-leafed Apple logos at retail stores, Apple retail employees are also celebrating by wearing special T-shirts in honor of Earth Day. The shirts are a bright grass green, with an Apple logo and a lighter spring green leaf accent. Apple may also be planning to hold a special Earth Day celebratory event at its Cupertino campus, as it did last year.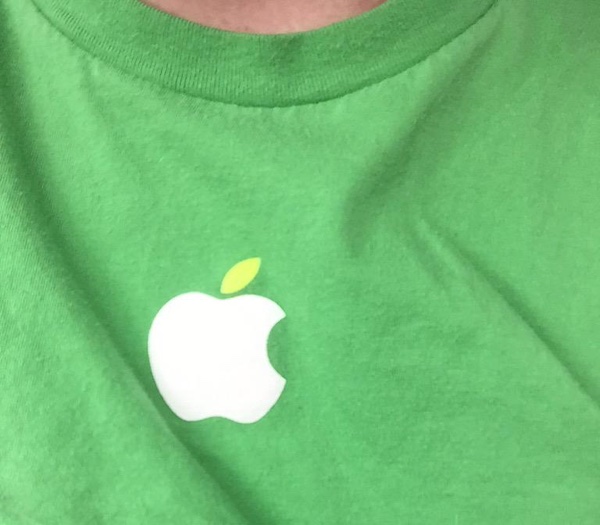 In a tweet about Earth Day, Tim Cook linked to Apple's environmental website and highlighted the company's efforts to "leave the world better than we found it." Apple updated the website two days ago with its most recent Environmental Responsibility Report, noting that 100 percent of its U.S operations and 87 percent of its global operations are now run on renewable energy.
Under Tim Cook's watch, Apple has ramped up its environmental conservancy efforts, heavily pursuing improved recycling, renewable energy through solar farms, a reduced carbon footprint, and most recently partnering with The Conservation Fund to protect and create the forests that supply its packaging materials.

Source: MacRumors