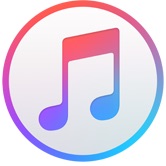 Apple today released iTunes 12.2 for OS X Yosemite users, introducing desktop support for the new Apple Music service. Launched today as part of iOS 8.4, Apple Music lets iTunes users to listen to on-demand music, create playlists, find music suitable for every activity, and more. Apple Music is also accompanied by Apple Music Connect, Apple's new artist-centric social network, and the Beats 1 24/7 live worldwide radio station.
iTunes 12.2 can be downloaded immediately through the Software Update mechanism in the Mac App Store. Apple has also released a new version of iTunes 12.2 for Windows users.
iTunes 12.2 is the second major update to iTunes 12, which debuted alongside OS X Yosemite. iTunes 12.1, the previous major update, brought an iTunes widget for the Notification Center and performance improvements.
All iTunes users can access Apple Music for free for a three month trial period. After that time, an individual subscription can be purchased for $9.99 and a family subscription with support for up to 6 users can be purchased for $14.99. Beats 1 radio and existing iTunes Radio stations will continue to be available at no cost.

Source: MacRumors