After the launch of Apple Music earlier in the week, many users began searching and following their favorite artists on Apple's new social platform Connect, which aims to showcase new songs, videos, and pictures to fans of artists like Pharrell, Dr. Dre, and more, directly within the app. The process that artists have to take to create content for their fans was unknown, until today, when app developer and indie musician of the band Airplane Mode, Dave Wiskus, posted a detailed summary on his blog of the steps needed to make a post on Apple's new social platform.
Wiskus hoped that Apple's promise of Connect at WWDC meant a more level playing field between the musician and app developer worlds within the iTunes marketplace, and that "giving musicians any control at all over their brand identity on the iTunes Music Store," would create a more stress-free and inviting platform for musicians, especially independent ones. So, Wiskus and his band Airplane Mode decided to put Connect through the ringer: debuting a brand new track on the service and seeing if the fans' connection is as front-and-center as Apple intended.
The musician's first thoughts of the upload process are summed up in one word: "clunky." Wiskus found he needed the song he wanted to post to be in My Music in the iOS Music app, so for a brand-new, unreleased track, he had to sync it off his computer and then search for it on iOS. GarageBand updates for iOS and Mac released earlier this week also support uploads to Connect, but it is unclear if the format and process of using those apps was even more awkward or if Wiskus was unaware of these options.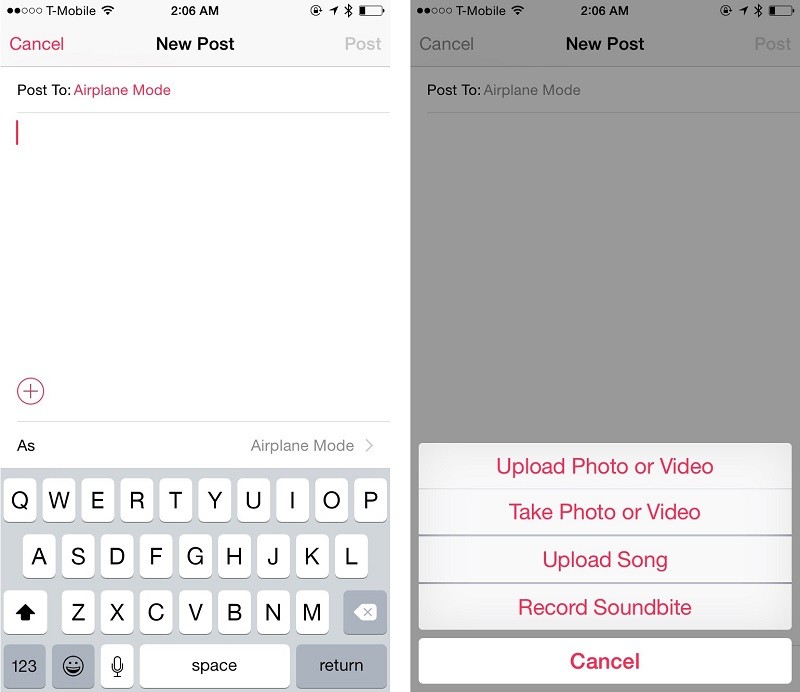 In the next step — giving musicians the ability to edit song artwork and track details — Wiskus also had troubles with finishing up the post, the "Done" button staying grayed out and refusing to let him finish up and send it out to fans. After trying basic troubleshooting like backing out and making sure all the required fields were filled in, he discovered the problem: "I had to edit the artist name, add a space, and then remove the space. Then I could post the song. Of course."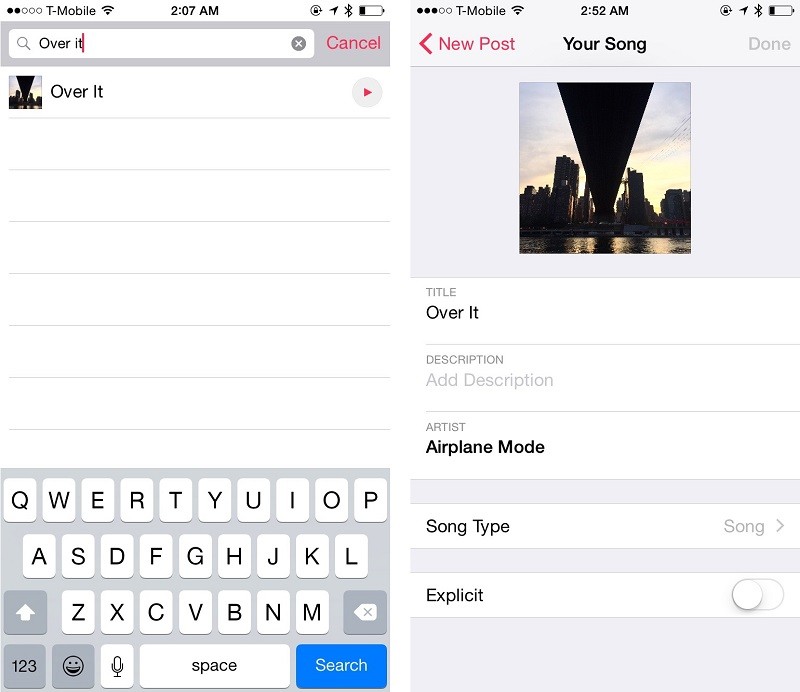 He also wondered how someone would delete a Connect post should there be a mistake, but eventually discovered that each post on the service can be brought up in a single post view with a "Delete" option. The issue being that since the entire post is treated as an interactable, tappable cell, "it's not obvious" for users who may need to delete something in a hurry. But the musician noted that the biggest personal drawback is the complete lack of any in-depth fan interaction for his band once the content is actually uploaded to Connect.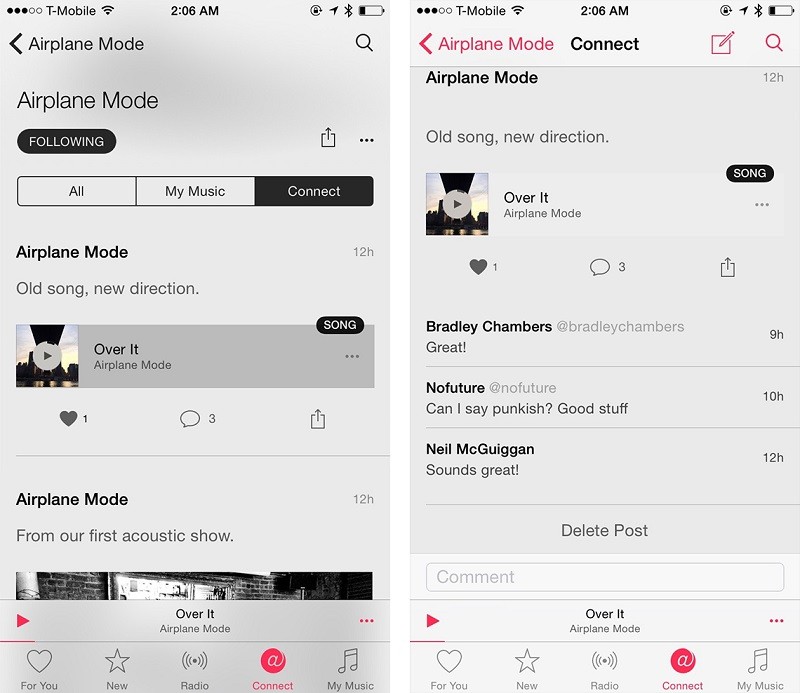 But the worst offense of all is this: I can see no way to invite people to follow us on Connect. I can share the link. I can even tweet about it. Yet there's no way to know how many followers we have, encourage people to follow us, or directly engage with anyone who hasn't already purchased a song from us on iTunes. That feels broken. Somehow people were able to comment, which is great, but it makes me sad that I feel no sense of… well, connection. And I really, really want that connection.

Someone asked why I believed that Connect would ever be better than Ping, Apple's previous attempt at socialifying iTunes. Ping's mistake was that it tried to connect listeners to each other, as a way of discovering new music. Apple Music has re-thought that problem in some very interesting ways, and early indications are that the new approach works. For the social component, Connect wants to be about connecting artists with their listeners, but at the moment, it falls short.
While Connect lacks any of these basic features that services like Twitter and Facebook provide in abundance, Wiskus encourages Apple to begin consulting with bands who have both made it and use social media successfully every day, and the ones who haven't yet but know the tools they need to make it there.
The indie musician makes multiple good points, especially in the lack of any in-depth social networking features on the service. Taking his band's new post as an example, Airplane Mode's post for the new song "Over It" got 7 loves and 4 comments, but the band can't determine its own follower count or the amount of people that actually interacted with the post.
Lacking as well is any interaction on a user's name or handle, which aren't clickable on iOS or Mac and PC, leaving musicians with no real way to browse their fan community in any meaningful way. But, as Wiskus notes, the service has laid the groundwork for a possibly richer version of itself in the future. "These are early days," the musician notes, "And there's hope."

Source: MacRumors