The oft-rumored 12.9-inch "iPad Pro" is expected to launch after mid-November as overseas manufacturer Foxconn prepares to start supplying components for the large-sized tablet in late September, according to the sometimes-reliable Taiwanese blog DigiTimes. Apple reportedly remains cautious about placing orders for the "iPad Pro" from suppliers due to declining iPad sales and weakening demand in the overall tablet market.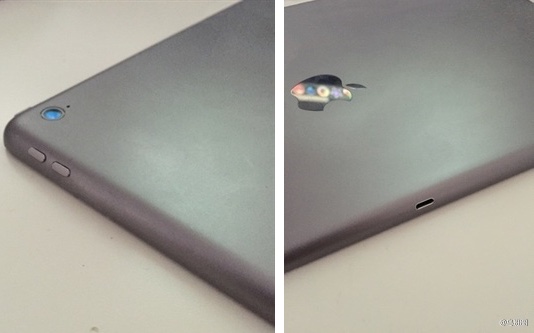 12.9-inch "iPad Pro" dummy model originally shared in February 2015
DigiTimes has a hit-and-miss track record reporting on Apple's upcoming product plans, so this latest rumor should be treated with a proverbial grain of salt. Nevertheless, the rumor is consistent with previous reports that widely expect the "iPad Pro" to launch in the second half of this year. Apple has also historically announced new iPad models in October, which lines up with a launch around mid-November.
A related DigiTimes report claims that China-based white-box tablet makers are preparing to capitalize on the "iPad Pro" launch and seasonal shopping trends by releasing tablets in the 10-inch to 15-inch throughout the second half of 2015. The tablet makers are said to be sourcing components from Taiwan-based touch controller IC makers including ITE Tech, Silicon Integrated Systems (SiS) and ILi Technology (Ilitek).

Source: MacRumors